Nasar Ramadan Dagga Mujamad
"It is a joy to reach more homes in my country and to provide the variety that every Venezuelan family deserves for its growth".
Nasar Ramadan Dagga
A Venezuelan businessman who continues to bet on the country, with more than 2,000 workers that make up his great team.
He currently has the most important business group in Venezuela, headed by CLX Samsung, MultiMax multi-brand, XIO Latin (Xiaomi), GAD Tecnology (LG) and AIWA Venezuela, as official distributors of these prestigious brands.
"We are proud to reach more corners of the country, of the work of the entire team behind the business group, for their commitment and for believing in our country as much as I do."
Venezuela has become an investment country for CLX Group. In recent years, the business group has dedicated itself to growing by leaps and bounds in the number of physical stores in the country, with more than 40 locations and with its sights set on doubling the number in favor of more sources of employment for Venezuelans.
Today the group has 42 physical stores within the national territory and a headquarters in Panama, which translates into more than 2,500 people with job opportunities for the welfare of their families.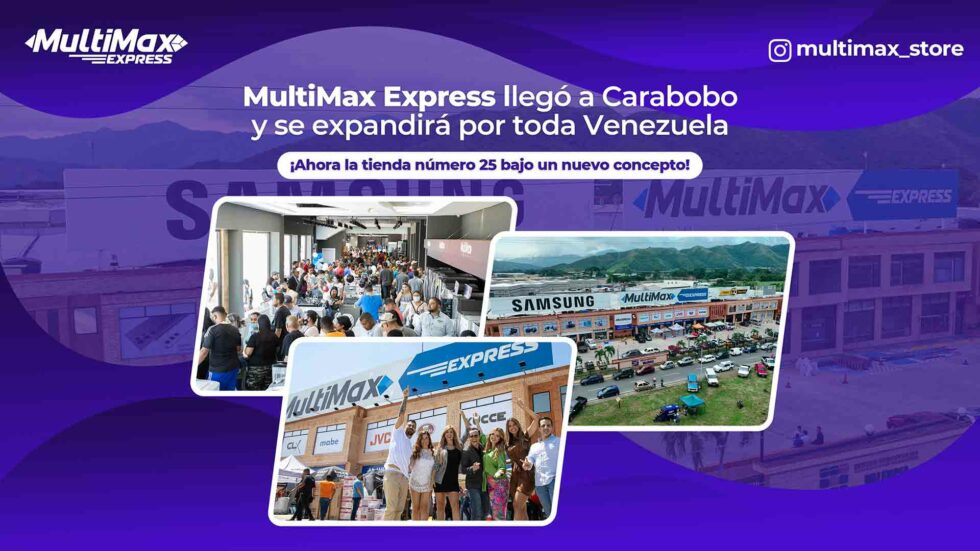 Now the 25th store under a new concept! MultiMax Store added in Carabobo its recent format called "MultiMax Express" from the Valencia Business Center and with its firm purpose of reaching more corners of the country for the well-being of Venezuelans. The national...