Thank you Yaracuy for welcoming us with open arms! It is a joy to add more experiences, where Venezuelans are the protagonists. This Thursday with great joy and excitement the MultiMax Store team opened its first store in the state of Yaracuy, located in Traki Shopping Mall, Libertador Avenue, La Rosaleda urbanization.
"For the entire MultiMax Store family, each inauguration has a special meaning; to finally arrive in the state of Yaracuy to materialize a store that offers the best shopping experience and the best brands in one place, represents a source of pride for our entire team. Thanks to San Felipe and the state of Yaracuy for welcoming us with open arms, we hope this will be the first of many MultiMax stores in the Yaracuyan territory". CEO, Nasar Dagga.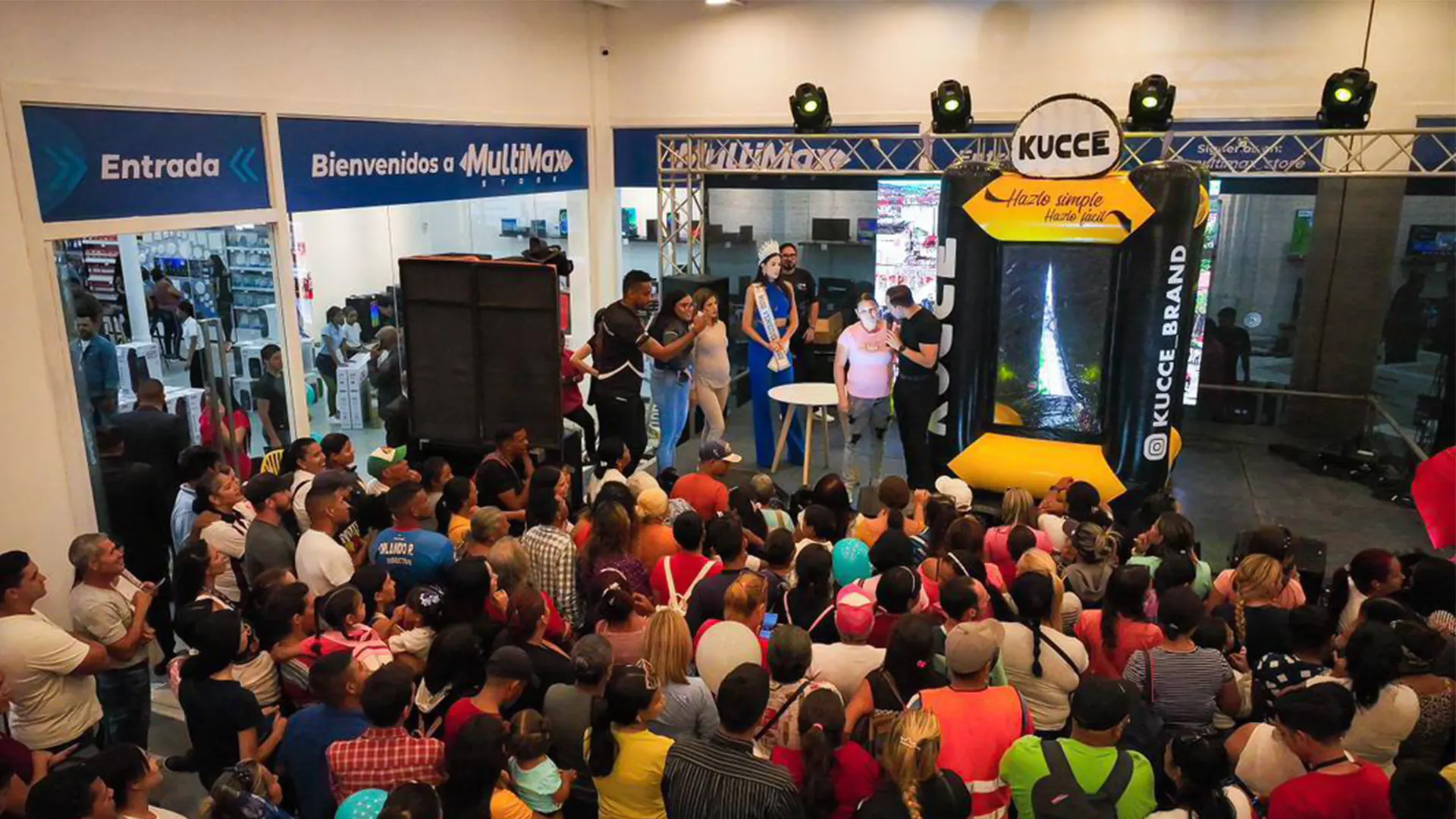 The 37th MultiMax Store
Throughout the national territory, we have 37 MultiMax Stores; driven to continue bringing the best quality products in technology and home appliances to every corner of Venezuela.
During the inaugural event we had different promotions loaded with discounts, that only MultiMax can offer; where the recognized brands such as CLX, Samsung, Condesa, Frigilux, Kucce, JVC, RCA, Daewoo, Omega Electronics, Mundo Blanco, Nespresso, Philips, Oster, Westinghouse, JBL, Whirlpool and LG, among others, stood out. In addition, all the products of La Promo San Felipe were available on the website www.multimaxstore.com through which Yaracuyans could learn about the offers on the products of the more than 200 brands that make up MultiMax.
Special Guests
Yaracuyans enjoyed an opening full of surprises, especially the live performance of Venezuelan singer Luis Silva, the attendees were able to chant the lyrics of his greatest hits, among them "Como no voy a decirlo", "Enfurecida" and "Venezuela". Also, those present enjoyed and danced with the musical participation of Pablito Maracas and his group.
Among the special visitors we had the pleasure of receiving, the presence of Miss Venezuela 2022 Diana Silva and artists José Andrés Padrón, Karlis Romero, Adriana Peña, Anmarie Camacho and María Gabriela Rico. During the second day, those present enjoyed the visit of Leonardo Villalobos, Adriana Marval, Sabrina Veris, Isabella Rodríguez and Andreina Castro.
Gracias #SanFelipe por recibirnos con los brazos abiertos.

La experiencia que se vivió el día de ayer fue única, llegar por primera vez a tierra de #Yaracuy tiene un significado especial para la familia MultiMax Store.

Sumamos nuestra tienda número 37 en toda #Venezuela… pic.twitter.com/suJnUXoXl7

— Nasar Dagga (@DaggaNasar) June 16, 2023
Exclusive members club
PriorityMax members had the opportunity to enjoy the benefits offered by this exclusive members' club, with VIP treatment during the opening on Yaracuyan soil.
Those interested in learning more about upcoming openings, weekly promotions and special activities at MultiMax Store, can access the website: www.multimaxstore.com and the official Instagram account @multimax_store.
The best brands in 1 place
Ver esta publicación en Instagram
Visit CLX Group's official YouTube channels:
@clxlatindistribuidorautori5240
Continue reading: Our greatest commitment is to our children. Happy Father's Day!