The leader in technology Samsung, remains in a constant commitment to the country, who also hand in hand with the Carabobo businessman Nasar Ramadan Dagga Mujamad, CEO of CLX Samsung Official Partner in Venezuela, offer the market the best technology, this time starring the new launch of BeSpoke Home 2023, a line of appliances that provide comfort, style and connection.
The event was attended by the national press, as well as multiple personalities and public figures, who were able to learn about the three fundamental pillars to transform the lives of users: sustainability, connectivity and design, with the possibility of choosing the color, finish and optimal size for your home, capable of reflecting your unique styl
The complete display of the full line of appliances is available for purchase at all 12 CLX Samsung branding stores in the country, and will soon be available through CLX Latin's official website, www.clxlatin.com.
"On behalf of Samsung I am very happy and grateful that in this year we have made a series of launches and that we have been able to count on your presence. This tells us that we are taking the right steps forward, and thanks to you we have managed to spread our message in each of the homes, to each of the consumers where we always have Samsung as the number one brand worldwide," said Rafael Morantes, Country Manager of Samsung in Venezuela.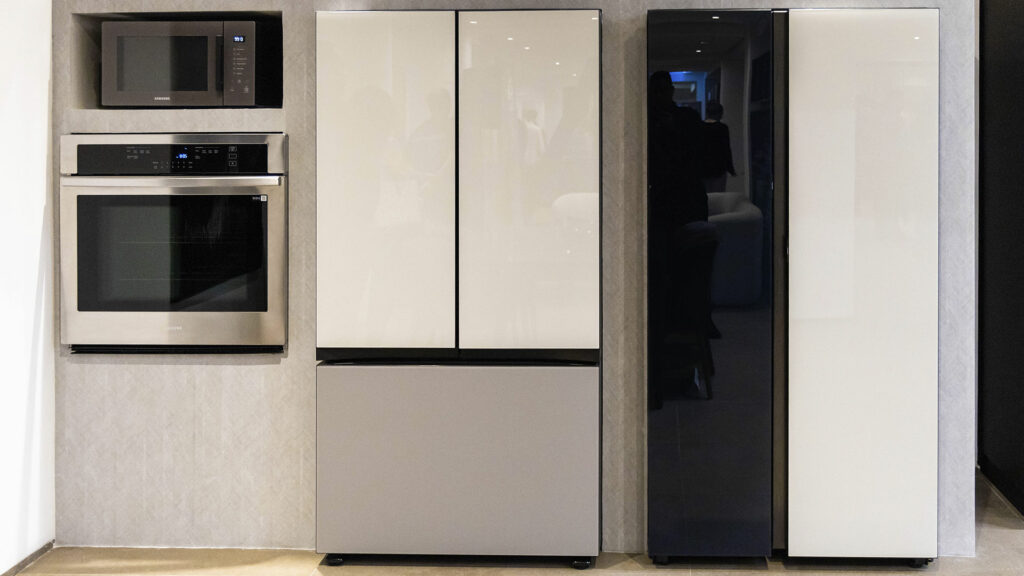 Sustainability wherever you go
Samsung Bespoke combines state-of-the-art technology with a sustainable approach, under the belief that home appliances are the key to a more environmentally friendly tomorrow, presenting a new range of refrigerators, dishwashers, stoves and more surprises in this edition of "BeSpoke Home 2023″.
Connectivity has never been as possible as it is now; this range of products has an integrated artificial intelligence system and 100% connection via WiFi for optimal management through Bespoke Home.
In addition, with the "SmartThings" app, doing daily tasks is no problem, offering a unique experience that recognizes the daily patterns of the user's routine and automates processes to adapt to the lifestyle of the home, from wherever you are. With its AI Energy mode, it enables energy savings by measuring and reporting on user consumption and providing tips to optimize device performance.
"Samsung technology continues to reinvent home appliances in a new and creative way, making people's lives easier. This sustainable range offers solutions not only for Venezuelans, but for a society that is increasingly aware of the impact of sustainable living on the planet," said Nasar Dagga, CEO of CLX Group, and president of CLX Samsung (Official Partner of Venezuela).
A more connected design
On this occasion, Samsung expanded its catalog in the country with the presentation of the Bespoke Home line; created to suit modern homes with the Side by Side and 4-Door Flex™ Family Hub™+ refrigerators, which integrates a function that will allow you to see inside your refrigerator, manage calendars, listen to music, see who is in front of you, and much more.
"At Samsung we have set ourselves the task of improving the lives of our consumers over time. Today Samsung is a leader in innovation and that is because our focus is not only due to technology, but we want our consumers to enjoy our products as a complete experience, which is pleasant, comfortable and convenient," said Nicole Alba, Samsung's regional manager of white line in Venezuela.
The Bespoke Side by Side model combines Samsung's advanced food storage technologies with sleek front panels and innovative features to fit any home and style.
Among its functionalities are the ability to open the door with just one touch, with sensors on both sides for greater ease; and the Beverage Center, which makes it possible to obtain ice water in a matter of seconds.
For the Venezuelan family, the Bespoke 4-Door Flex™ Family Hub™+ model was devised to combine the highest cooling and freezing power with a vibrant, elegant and minimalist look; which will provide entertainment to users and resources to organize the home, as well as monitor kitchen appliances through one or several smartphones, TVs or even smartwatches through SmartThings.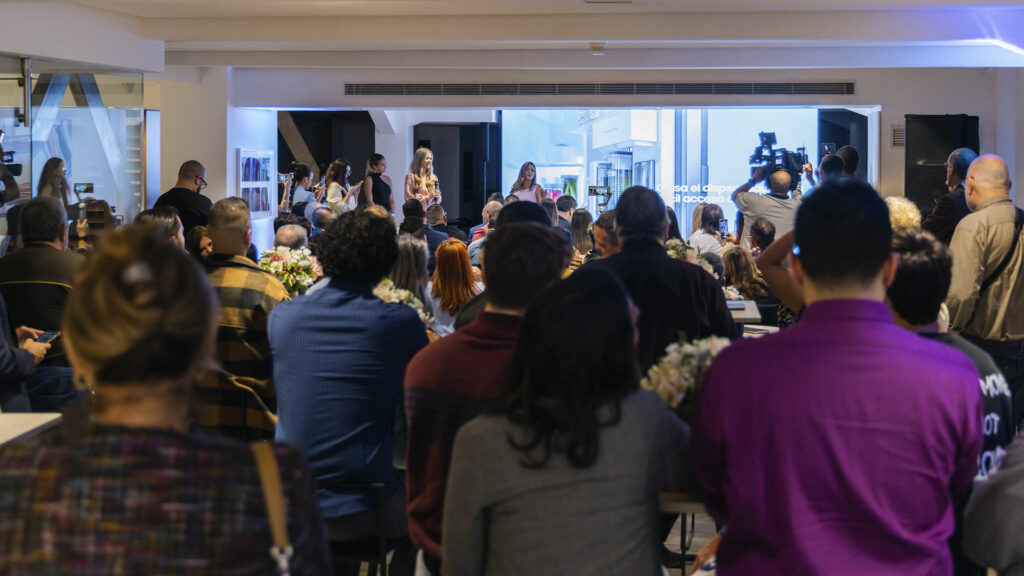 Bespoke Home, Bespoke Life
The kitchen line also took the spotlight of the night, with the presentation of Samsung's Bespoke stove, an induction cooktop with smart features for better food management by being able to control the temperature remotely to keep it always at the right temperature. Its main colors are Steel Navy and White Glass.
Meanwhile, in the microwave line, the OTR Bespoke was designed with a comfortable and elegant glass panel sensitive to the lightest touch of the fingers, energy-saving features with energy-saving LED lighting, internal humidity sensor, electric ventilation system and unsurpassed cooking capacity.
With time- and water-saving features, plus SmartThing compatibility, the Bespoke Dishwasher is here to make dishwashing and utensil washing easy from anywhere.
"The appliances presented at the BeSpoke Home 2023 will give Venezuelans a better quality of life, and demonstrates how innovation can contribute to energy saving as long as it is oriented to provide greater benefit to users. The entire range of products presented during the event can be purchased now through our CLX Samsung stores throughout Venezuela, so we invite you to experience this technological progress that is now available to everyone," said Nasar Ramadan Dagga, CEO of CLX Group.
With the Bespoke Home line, your home will be smarter, more sustainable and adapted to your preferences. If you want to be part of the innovation and learn more about the new Samsung line, visit the official website of CLX Latin, www.clxlatin.com And you, are you ready to join the sustainable side?