CLX Group announced this Wednesday the beginning of an important alliance with the Venezuelan Football Federation, with the official presentation of its 32-inch CLX Android TV Vinotinto, a special edition to praise our Venezuelan national teams and support the new generations of relief for the development of football. Jorge Giménez, president of the FVF, accompanied by Nasar Ramadan Dagga Mujamad, president of CLX Group, was present at the event.
"We continue working towards consolidating alliances within the Vinotinto family, which allow us to continue supporting the management of the FVF and the strengthening of national soccer. Today we are pleased to announce this agreement that seeks to continue strengthening ties with the fans and thus continue supporting the National Team," said Jorge Giménez, president of the Venezuelan Soccer Federation.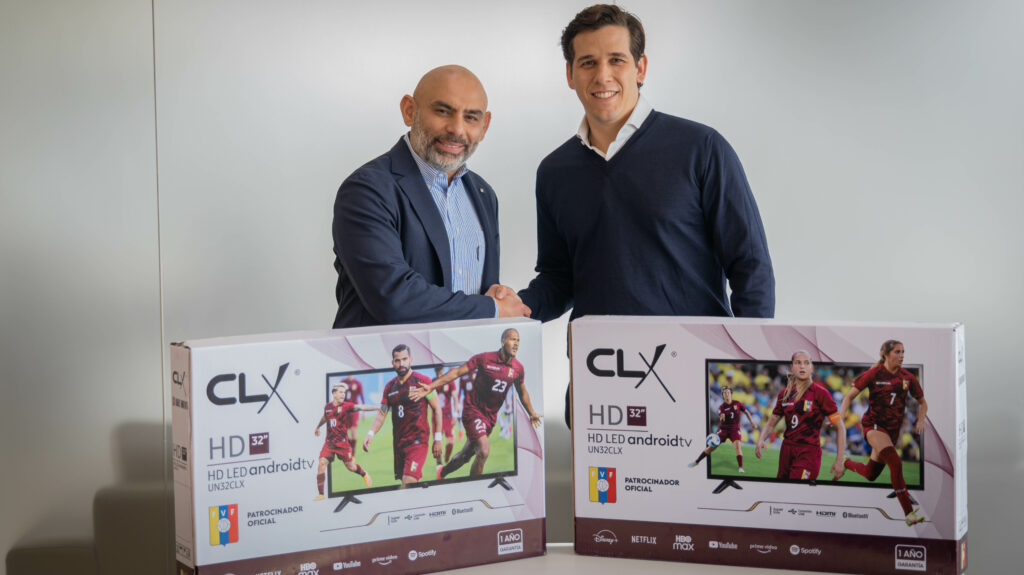 Thinking about the needs of consumers and fans of Venezuelan sports, CLX adds to its product lineup this new HD LED Android TV Vinotinto, to continue providing an exclusive range of equipment to its followers and in turn express the amateur feeling of an entire country.
The new signing of CLX Group will be available at MultiMax Store nationwide, located in the main cities of our country. This edition's box pays tribute to outstanding Venezuelan soccer players.
Once again, the group led by its CEO Nasar Ramadan Dagga Mujamad makes a great leap in the quality and exclusivity of its products.
"It is an honor for us at CLX Group to strengthen alliances with our soccer teams. This time we start with the presentation of our Vinotinto TV, paying tribute to our sports figures," said Nasar Dagga.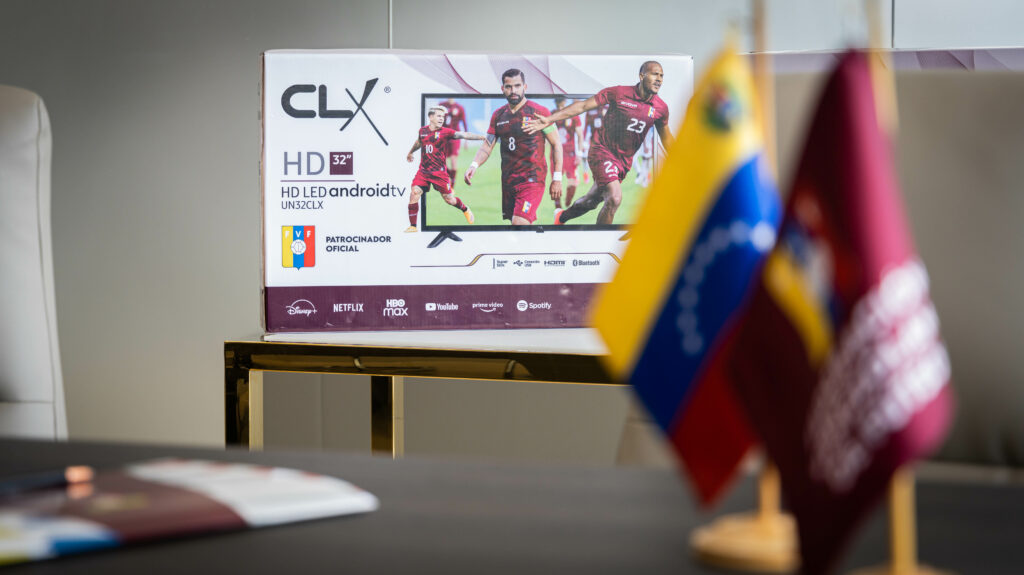 Undoubtedly, a television has become the favorite pastime of every Venezuelan home, and thanks to this CLX presents this stellar product designed for all those passionate about the national sport, through a business group that has become the main reference in technology since 2013.
Now Venezuelans will be able to enjoy every Vinotinto game through the new CLX Android TV Vinotinto!
Visit CLX Group's official YouTube channels:
@clxlatindistribuidorautori5240
Continue reading: ODYSSEY ARK 2023 monitor, a unique and unparalleled experience